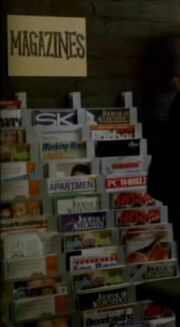 Working World was a late 20th century magazine dedicated to job opportunities and work tips.
An issue was seen was in the magazine selection of Alexandria Books in 1999 and 2000. (VOY: "11:59")
The real-world Working World was limited to Los Angeles job opportunities; the fact that it was on sale in Indiana thus seems curious.
External link
Edit