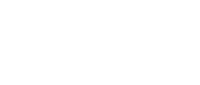 West End Games (aka WEG) was an American gaming company founded in 1974 in New York City before it moved to Honesdale, Pennsylvania.
After initially producing war games, it began to produce role-playing games (RPGs) based on Star Wars, Ghostbusters, and DC Heroes, among many other subjects.
WEG's most recent product line primarily focused on the D6 System for RPGs, a game engine that utilized standard six-sided dice (or d6s) for its game mechanics. This engine had previously been licensed by the Amarillo Design Bureau for a (now out-of-print) version of their Prime Directive RPG.
The company was merged into Humanoids Inc. in 1999, a year after declaring bankruptcy and following the collapse of its parent company. The West End Games brand was acquired by D6 Legends, Inc. in 1999 and then Purgatory Publishing in 2003. Purgatory ceased operation and its assets were sold to a number of gaming companies between 2010 and 2016.
Star Trek releases Edit
In 1985, WEG produced three games based on Star Trek:
External link
Edit
Ad blocker interference detected!
Wikia is a free-to-use site that makes money from advertising. We have a modified experience for viewers using ad blockers

Wikia is not accessible if you've made further modifications. Remove the custom ad blocker rule(s) and the page will load as expected.