It is I, MELLLVAR! -Futurama
Sorry, someone needed to say it.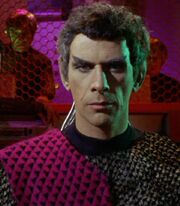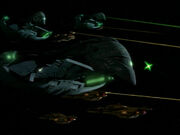 My purpose here is to repair TOS articles since I have a VCR and The Collector's Edition on VHS! My first article was Beta III native. Well, I'll do a list of Beta III natives, or humanoids, or what have you....
About Me
I'm from Orlando, Florida, and I regularly go to citywalk at Universal Studios to hang out or meet new friends.
I'm pretty good with computers, I'm only 16 and a high school junior, but MA's a hobby....I'm also a Star Wars fan, I own all episodes of Star Wars and have read several of the Expanded Universe novels.
I enjoy going to the nearby Space Coast, New Smyrna Beach, and I live north of Metro Orlando, in a district of Altamonte Springs called Westmonte.
I enjoy watching The People's Court, Judge Mathis, Family Guy, and [[The Simpsons.
I scored 207 on the "Are you a Wikipediholic" test making me a Wikipediholic. Anyhoo, that's a bit about me. =D
E-mail me
Why do I like Memory Alpha?
It's a great Trek resource and enjoyable to contribute to.