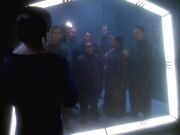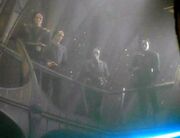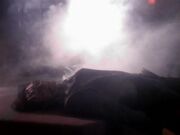 This is mainly so I don't forget the images exist since I won't have access to the files here... But it might have some other use eventually. And yeah, MA is not an image gallery. Most of these will probably be deleted eventually.
Note to self: Don't bother with pics of the kids in Necessary Evil.
PS: Don't forget "Far Beyond the Stars"
PPS (is that a term?): Odo