This brief blurb Blueberry6014's user page from blogging up-thryme Wanted Pages. I are the user, please free to let the reader know a little more about contributions.
Kira Nerys was a colonel in the Bajoran Militia, following years in the Bajoran Resistance during the Cardassian Occupation and a Starfleet commander for a brief period in 2375. She served as Bajoran liaison officer on Starfleet station Deep Space 9 and later assumed command of the station. Kira was integral in the survival of the Cardassian Rebellion against the Domirrenion(the alternate earlier Handle)
.
<>
http://blueberrybanshee.angelfire.com/lululilith/vulcan-wiki-memory-alpha-wave.html
My web support for my WikiMemory Alpha/Beta Blueberry6014 my own view of course but wrylay an ancient point of View concurs with myself. "The Time Piece"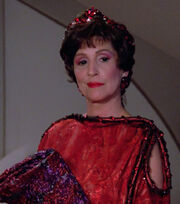 a code for the Horus dela Chain of Spaice-Thyme event...somewhere in thyme..after thyme...22:07, October 16, 2013 (UTC)
" <> http://en.memory-alpha.org/wiki/Time-piece <>Blueberry6014 (talk) 22:10, October 16, 2013 (UTC)
Two clues to the TowerClock "Time Piece" Thyme -Spaice mystery:
http://stepfordkidchristine.tripod.com/id2.html
at this Paige: the Turning Rotating Clock at the top, the Fairy picture "A Matter of Time" near the Lower of the Page. Also I found my Mermaidren Barbie here...yay!
Blueberry6014
(
talk
) 21:52, October 17, 2013 (UTC)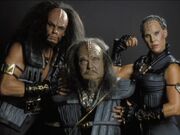 Blueberry6014
(
talk
) 21:52, October 17, 2013 (UTC)
<> https://www.facebook.com/pages/Project-Vulcan-Chrounincles-Project-Earth-Terra-Vulcan/142683889263865 my Vulcan Pages at Facebook... The Contributions show wht Paiges or "talk" I've post or put-in here in WIKI the virtuial land of CyberSpaice...Blueberry6014 (talk) 22:19, October 17, 2013 (UTC)