Ad blocker interference detected!
Wikia is a free-to-use site that makes money from advertising. We have a modified experience for viewers using ad blockers

Wikia is not accessible if you've made further modifications. Remove the custom ad blocker rule(s) and the page will load as expected.
A list of unnamed Xyrillians.
The engineer who assisted Trip Tucker and Ah'len in repairing the warp drive of the Xyrillian starship in 2154. (ENT: "Unexpected")
An unborn female embryo carried for over eight days by Trip Tucker, the daughter of Ah'len. (ENT: "Unexpected")

Xyrillian Crewmen
Edit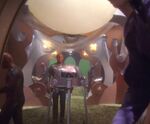 These crewmen were members of a Xyrillian starship whose engines were malfunctioning and was using Enterprise's plasma exhaust to replenish its engines. (ENT: "Unexpected")
One of the Xyrillians was played by David Walrod in an uncredited role and the others by unknown actors.
Xyrillian Crewwoman
Edit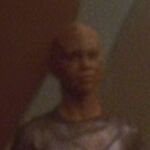 The crewwoman was a member of a Xyrillian starship whose engines were malfunctioning and was using Enterprise's plasma exhaust to replenish its engines. (ENT: "Unexpected")