Ad blocker interference detected!
Wikia is a free-to-use site that makes money from advertising. We have a modified experience for viewers using ad blockers

Wikia is not accessible if you've made further modifications. Remove the custom ad blocker rule(s) and the page will load as expected.
List of unnamed Vorta.
This Vorta worked with Lasaran on Cardassia Prime. In 2374, the Vorta became suspicious that someone working for them was an informant for the Federation. The Vorta made several inquiries and checks in Lasaran's section. (DS9: "Change of Heart")

Crash victim
Edit
In 2373, this Vorta was on a Jem'Hadar attack ship that crashed on Torga IV. The Vorta was killed when the inertial dampers failed. Worf, Jadzia Dax and T'Lor later buried the Vorta over a ridge near the crash site. (DS9: "The Ship")
After the morphogenic virus was discovered, many Vorta Doctors tried to find a cure. In late 2375, the Female Changeling ordered them to be killed after not finding a cure. She then ordered Weyoun to activate their clones, hoping for a "fresh perspective". (DS9: "Penumbra")

Facilitators
Edit
In accordance with the non-aggression pact signed between the Dominion and the Bajorans in later 2373, a group of Vorta facilitators later visited Bajor, in early 2374 to help provide technical assistance. These Vorta were unarmed and unaccompanied from any Jem'Hadar soldiers.
Many Bajoran critics, including Vedek Yassim viewed Bajor's acceptance of this group as the first step toward a Dominion occupation. (DS9: "Rocks and Shoals")

Treaty attendee #1
Edit
This Vorta was on Deep Space 9 and signed the Treaty of Bajor. (DS9: "What You Leave Behind")
Treaty attendee #2
Edit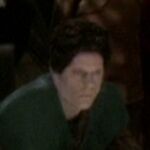 This Vorta was on Deep Space 9 when the Treaty of Bajor was signed. (DS9: "What You Leave Behind")
Vorta on Cardassia Prime
Edit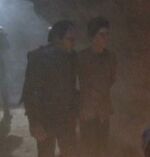 This Vorta accompanied Gul Revok to inspect the aftermath of the Dominion's slaughter of Cardassians loyal to the Rebellion on Cardassia Prime in late 2375. (DS9: "The Dogs of War")

Vorta female on Founders' homeworld
Edit
This Vorta worked in a cave on the Founders' homeworld in early 2371. She helped conduct an experiment on members of the crew of the USS Defiant. (DS9: "The Search, Part II")
Vorta male on Founders' homeworld
Edit
This Vorta worked in a cave on the Founders' homeworld in early 2371. He helped conduct an experiment on members of the crew of the USS Defiant. (DS9: "The Search, Part II")

External link
Edit