The following personnel served aboard the USS Stargazer.
This Starfleet captain served as commanding officer, until his death in 2333. Lieutenant Commander Picard immediately took control of the bridge and saved the ship after the captain died. (TNG: "Tapestry")
Chief engineer
Edit
Prior to the Battle of Maxia, the chief engineer reported the completion of normal maintenance on the second impulse reactor a full day ahead of schedule. (TNG: "The Battle")
Command division crewman
Edit
This command division crewman manned a bridge station during the event which became later known as Battle of Maxia. (TNG: "The Battle")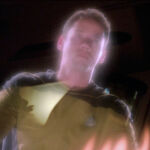 This operations division crewman manned the navigator station at the Battle of Maxia. (TNG: "The Battle")
Science division helmswoman
Edit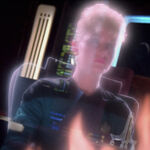 This sciences division crewwoman manned the helm station during the Battle of Maxia. (TNG: "The Battle")
Ad blocker interference detected!
Wikia is a free-to-use site that makes money from advertising. We have a modified experience for viewers using ad blockers

Wikia is not accessible if you've made further modifications. Remove the custom ad blocker rule(s) and the page will load as expected.