A Galaxy-class starship such as USS Enterprise-D normally had a complement of approximately 1,014 crewmembers, including civilian residents and families. From commissioning in 2363 until destruction in 2371, crewmembers joined the crew, and some departed or were lost.
As of 2366, some thirteen species were represented among the ship's complement, at that time including Betazoid, Klingon, El-Aurian, Vulcan, and Human members. ("Sins of the Father") Over the course of its mission crew species included Bolian, Benzite, Bajoran, Napean, and an android.
Crew manifest
Edit
Civilian residents are listed without Starfleet ranks.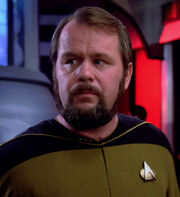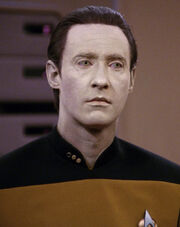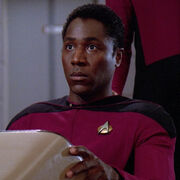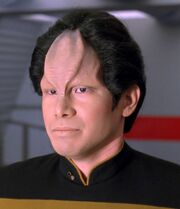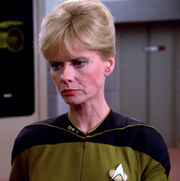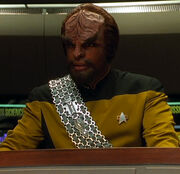 Alternate and parallel personnel
Edit
Unnamed crewmembers
Edit
Apocrypha
Edit
Ad blocker interference detected!
Wikia is a free-to-use site that makes money from advertising. We have a modified experience for viewers using ad blockers

Wikia is not accessible if you've made further modifications. Remove the custom ad blocker rule(s) and the page will load as expected.