Ad blocker interference detected!
Wikia is a free-to-use site that makes money from advertising. We have a modified experience for viewers using ad blockers

Wikia is not accessible if you've made further modifications. Remove the custom ad blocker rule(s) and the page will load as expected.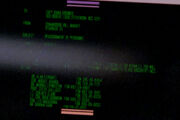 Steve Gallaci was a Starfleet officer of the 24th century. His serial number was FSN 682-58-1047. In 2364, he was a professor aboard the USS Robert Louis Stevenson. On or about stardate 41044.2, according to an order sent by Commodore Bill Marafe of Starbase 55, he was scheduled for a transfer to the USS Discovery. (TNG: "Conspiracy", okudagram)
He might have been named after the comic writer Steve Gallaci. One of his creations, Erma Felna, would have her name appear on a mission order as a Starfleet admiral.