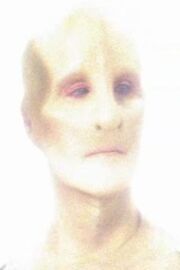 Ruth Williamson (born 25 January 1954; age 63) played the primary Sphere-Builder in the Star Trek: Enterprise episodes "The Council", "Countdown" and "Zero Hour".
In 2003 she portrayed Madeline Kroft in the comedy Legally Blonde 2: Red, White & Blonde, which features Keone Young, Bruce Thomas, Bruce McGill, Michael Krawic, Monika Spruch, James Read, David Doty, and Carolyn Hennesy.
External link
Edit
Ad blocker interference detected!
Wikia is a free-to-use site that makes money from advertising. We have a modified experience for viewers using ad blockers

Wikia is not accessible if you've made further modifications. Remove the custom ad blocker rule(s) and the page will load as expected.