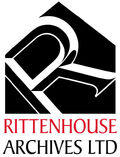 Rittenhouse Archives Ltd. is an American collectibles company based in Jenkintown, Pennsylvania which was founded in January 1999.
It specializes in producing science fiction, fantasy, and comic book trading cards and many related collectibles and has produced licensed products based on James Bond, Marvel Comics, and Game of Thrones, among many other properties.
Star Trek releases Edit
In 1999, the company took over the license for Star Trek-related trading cards from SkyBox.
External link
Edit
Ad blocker interference detected!
Wikia is a free-to-use site that makes money from advertising. We have a modified experience for viewers using ad blockers

Wikia is not accessible if you've made further modifications. Remove the custom ad blocker rule(s) and the page will load as expected.