Notice
It has been suggested that this article should be merged with USS Voyager.
You can discuss this suggestion on the talk page.
This article or section is incomplete
This page is marked as lacking essential detail, and needs attention. Information regarding expansion requirements may be found on the article's talk page. Feel free to edit this page to assist with this expansion.
Regions visited by USS Voyager from 2371 to 2378
2371
2372
2373
2374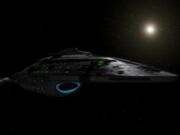 Borg space
Outside Borg space
9,500 light years from the unknown star system, near a nebula
Caatati-travelled space
coordinates 18, mark 205, mark 47, in the Delta Quadrant
2375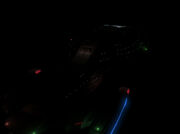 2376
2377
2378