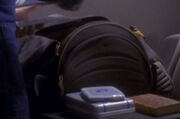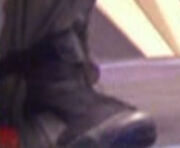 Product placement refers to a form of advertising in which branded goods are incorporated into the content of entertainment such as television shows and movies. Due to its futuristic setting, product placement is relatively rare in Star Trek productions. To date, it has only appeared in several of the films and in episodes of Star Trek: Voyager and Star Trek: Enterprise.
In the documentary POM Wonderful Presents: The Greatest Movie Ever Sold, J.J. Abrams was interviewed regarding the product placement in his films, including Star Trek. Abrams noted that it was a "necessary evil", which has to be minimized so that it does not interfere with the creation of a fictional world. [1]
Brands that have been featured in Star Trek include:
External link
Edit
Ad blocker interference detected!
Wikia is a free-to-use site that makes money from advertising. We have a modified experience for viewers using ad blockers

Wikia is not accessible if you've made further modifications. Remove the custom ad blocker rule(s) and the page will load as expected.