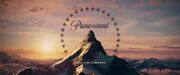 Paramount Stage 6 is located on the Paramount Pictures lot in Hollywood, California.
This stage housed the airlock set during the 1978 filming of Star Trek: The Motion Picture. [1]
During the 1986 production of Star Trek IV: The Voyage Home, Stage 6 housed parts of the Klingon Bird-of-Prey HMS Bounty, including the cargo bay, the dilithium chamber, and the transporter room. [2]
Stage 6 was also used in the 1987-1988 production season (season one) of Star Trek: The Next Generation. The stage housed the first incarnation of the main bridge of the USS Enterprise-D as well as the ship's living quarters sets.
Those sets, however, were moved to the larger Stage 8 for season two and the rest of TNG's run.
Productions
Edit
External links
Edit
Ad blocker interference detected!
Wikia is a free-to-use site that makes money from advertising. We have a modified experience for viewers using ad blockers

Wikia is not accessible if you've made further modifications. Remove the custom ad blocker rule(s) and the page will load as expected.