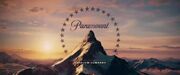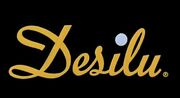 Paramount Stage 32 is located on the Paramount Pictures lot in Hollywood, California and was considered Desilu Studios Stage 10 until 1967, when it merged with Paramount.
Stage 32 was used in the production of the original Star Trek between 1966 and 1969, housing the planet exterior set and additional "non-Enterprise" locations, serving as a "swing set", redressed to fit the actual episode's needs. The set included a large curtain that could be lit in a variety of colors to represent different atmospheres.
More than thirty years later, in 2002, the tenth Star Trek feature, Star Trek Nemesis, also filmed on Stage 32. Scenes shot on that stage included the "Wedding Pavilion" and the Romulan Senate.
Productions
Sources
External links