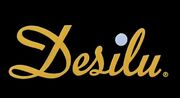 Paramount Stage 32 is located on the Paramount Pictures lot in Hollywood, California and was considered Desilu Studios Stage 10 until 1967, when it merged with Paramount.
Stage 32 was used in the production of the original Star Trek between 1966 and 1969, housing the planet exterior set and additional "non-Enterprise" locations, serving as a "swing set", redressed to fit the actual episode's needs. The set included a large curtain that could be lit in a variety of colors to represent different atmospheres. Stage 10 also housed the shuttlecraft interior set.
More than thirty years later, in 2002, the tenth Star Trek feature, Star Trek Nemesis, also filmed on Stage 32. Scenes shot on that stage included the "Wedding Pavilion" and the Romulan Senate.
Non-Trek films which were filmed here include The Gay Divorcee (1934), Swing Time (1936), Citizen Kane (1941), Chinatown (1974), King Kong (1976), History of the World, Part I (1981), and First Monday in October (1981). Television series include The Boys Are Back (1994) and Community (2009-2015). [1]
A fan event was held on the soundstage to debut a trailer for Star Trek Beyond in 2016. [2]
Star Trek productions Edit
Desilu stages
9 • 10 • 15 • 16 • 17
External links
Edit
Ad blocker interference detected!
Wikia is a free-to-use site that makes money from advertising. We have a modified experience for viewers using ad blockers

Wikia is not accessible if you've made further modifications. Remove the custom ad blocker rule(s) and the page will load as expected.