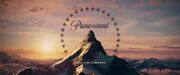 Paramount Stage 3 is located on the Paramount Pictures lot in Hollywood, California, USA.
Stage 3 housed the Romulan battle cruiser interior sets (except for the bridge) for "The Enterprise Incident", filmed between Monday 24 June 1968 and Wednesday 26 June 1968, and later, the Sigma Draconis VI underground complex interiors for "Spock's Brain", filmed between Wednesday 10 July 1968 and Friday 12 July 1968.
Productions
Edit
External links
Edit
Ad blocker interference detected!
Wikia is a free-to-use site that makes money from advertising. We have a modified experience for viewers using ad blockers

Wikia is not accessible if you've made further modifications. Remove the custom ad blocker rule(s) and the page will load as expected.