Ad blocker interference detected!
Wikia is a free-to-use site that makes money from advertising. We have a modified experience for viewers using ad blockers

Wikia is not accessible if you've made further modifications. Remove the custom ad blocker rule(s) and the page will load as expected.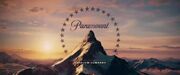 Paramount Stage 19 is located on the Paramount Pictures lot in Hollywood, California.
Before the merging of Desilu and Paramount Pictures in late-1967, this stage was known as Desilu Stage 11. It served as the main soundstage for the sitcom My Three Sons between 1960 and 1967. [1] After My Three Sons moved to another location, Stage 11 housed sets for Mission: Impossible.
In February 1967, Stage 11 was used to film the Twenty-First Street Mission interiors for the Star Trek: The Original Series episode, "The City on the Edge of Forever". Filming took place on Monday 6 February 1967. The sets of My Three Sons were already struck down by the time, which allowed the construction crew to erect their sets on this stage. (These Are the Voyages: TOS Season One)
In November 1967, Stage 11 housed the offices of Bela Okmyx and Jojo Krako for "A Piece of the Action". In early-December 1967, it was used to film the Ekosian jail interiors for "Patterns of Force". The same month the stage was utilized to film the Kohm village interiors (including the laboratory and the jail) for "The Omega Glory". (These Are the Voyages: TOS Season Two)
Productions
Edit
External links
Edit