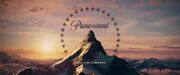 Paramount Stage 13 is located on the Paramount Pictures lot in Hollywood, California.
Stage 13 was used on Tuesday 22 January 1991 for second unit and insert shots of the Star Trek: The Next Generation fourth season episodes "Clues" and "Night Terrors". Les Landau and assistant director Larry Davis directed Patrick Stewart, Marina Sirtis, and the stand-ins Dennis Tracy and Nora Leonhardt in the interior set of a turbolift and in front of a blue screen. Additional shots without actors were filmed inside Data's quarters. Stunt Coordinator Dennis Madalone coordinated the wire stunts in front of the blue screen with stunt double Rosine "Ace" Hatem.
Later the same year, Stage 13 was used in the production of Star Trek VI: The Undiscovered Country, as the place for the main actors to report for make-up, costume fitting, etc. [1]
External links
Edit
Ad blocker interference detected!
Wikia is a free-to-use site that makes money from advertising. We have a modified experience for viewers using ad blockers

Wikia is not accessible if you've made further modifications. Remove the custom ad blocker rule(s) and the page will load as expected.