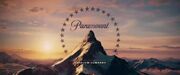 Paramount Stage 11 is located on the Paramount Pictures lot in Hollywood, California.
The recreated USS Enterprise sets for "Trials and Tribble-ations" were built on Stage 11 in 1996.
In May 2007, The Trek Movie Report website reported that J.J. Abrams' 2009 film, Star Trek, would - in part - be filmed on Paramount's Stage 11.
Set construction reportedly began in July 2007, utilizing other "historic" Star Trek sound stages including Stages 8, 9, 14, 15, and 18. [1] The film wrapped production on 27 March 2008. [2]
Productions
Sources
External links