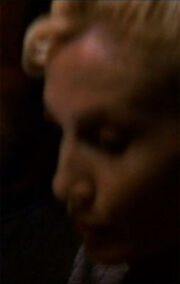 Lorella Cuccarini (born 10 August 1965; age 51) is an Italian actress who made a small uncredited cameo appearance as a Starfleet crewman in Star Trek: Insurrection.
Cuccarini was born in Rome, Italy and is also a model, a singer, and a stage actress who has performed in stage plays such as the Italian version of Grease. She is best known as host for various shows on Italian television. She has been married to Silvio Capitta since 1991 and they have four children.
External links
Edit
Ad blocker interference detected!
Wikia is a free-to-use site that makes money from advertising. We have a modified experience for viewers using ad blockers

Wikia is not accessible if you've made further modifications. Remove the custom ad blocker rule(s) and the page will load as expected.