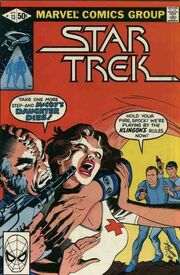 Larry Hama (born 7 June 1949; age 68) is a Japanese-American comic book artist and writer. He is probably best known for writing almost every issue of the original G.I. Joe: A Real American Hero comic series for Marvel Comics from its inception in 1982 through to its demise in 1994. In 1981 he inked the cover for one issue of Marvel's Star Trek series, #13 "All the Infinite Ways".
External link
Edit
Ad blocker interference detected!
Wikia is a free-to-use site that makes money from advertising. We have a modified experience for viewers using ad blockers

Wikia is not accessible if you've made further modifications. Remove the custom ad blocker rule(s) and the page will load as expected.