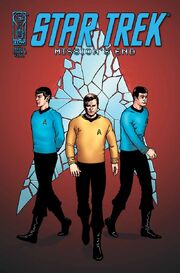 Kevin Maguire (born 9 September 1960; age 56) is a comic book artist. He is best known for his work on Justice League in the 1980s, also his first major work. Other works include Captain America, X-Men, and Batman. He is currently working on Doom Patrol on a backup storyline called "Metal Men".
He created Justice League International in 1987 with J.M. DeMatteis and Keith Giffen.
For DC Comics, he worked on both issues of Who's Who in Star Trek, drawing Elasians, Carol Marcus, and Saavik. Several years later, he revisited Star Trek with a cover for "Mission's End, Issue 1".
External link
Edit
Ad blocker interference detected!
Wikia is a free-to-use site that makes money from advertising. We have a modified experience for viewers using ad blockers

Wikia is not accessible if you've made further modifications. Remove the custom ad blocker rule(s) and the page will load as expected.