Ad blocker interference detected!
Wikia is a free-to-use site that makes money from advertising. We have a modified experience for viewers using ad blockers

Wikia is not accessible if you've made further modifications. Remove the custom ad blocker rule(s) and the page will load as expected.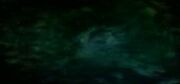 An inversion field is an energy field that blocks subspace communications and short-range sensors.
In 2370, a T'Lani cruiser generated a broadband inversion field to prevent Benjamin Sisko and Jadzia Dax from calling Starfleet for help. (DS9: "Armageddon Game")
In 2371, the crew of the USS Voyager encountered an inversion field while investigating a distortion ring in the Delta Quadrant. The field eventually enveloped Voyager when Lieutenant Tuvok flew the ship through the ring. (VOY: "Twisted")