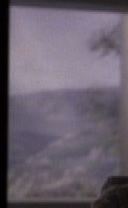 Ilvia was an inhabited area on the planet Bajor.
The Ilvian Medical Complex was located there. (DS9: "Babel")
As of 2369, large crops of katterpods were grown in Ilvia. (DS9: "Progress", "Shadowplay")
In 2373, the Cardassian Detapa Council acquiesced to Bajoran pressure and returned an icon painting of the ancient Bajoran city of B'hala. The painting was subsequently placed on display in the State Museum in Ilvia. (DS9: "Rapture")
In the mirror universe, Ilvia was apparently a "very dangerous place." Bareil Antos met a woman called Lisea in Ilvia whom he robbed and later taught to thieve. (DS9: "Resurrection")
Ad blocker interference detected!
Wikia is a free-to-use site that makes money from advertising. We have a modified experience for viewers using ad blockers

Wikia is not accessible if you've made further modifications. Remove the custom ad blocker rule(s) and the page will load as expected.