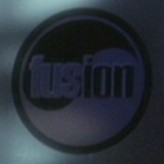 Fusion was a jazz club and restaurant in San Francisco, Earth. Circa 2150, T'Pol left the Vulcan Compound and walked the streets of the city. Hearing "unusual, chaotic" music, she stepped inside and listened. (ENT: "Fusion")
Ad blocker interference detected!
Wikia is a free-to-use site that makes money from advertising. We have a modified experience for viewers using ad blockers

Wikia is not accessible if you've made further modifications. Remove the custom ad blocker rule(s) and the page will load as expected.