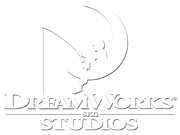 DreamWorks is an American film production and distribution studio. Founded in 1994 by Steven Spielberg, Jeffrey Katzenberg, and David Geffen, the studio is now a part of Paramount Pictures. It handled the international distribution of 2009's Star Trek.
DreamWorks has produced or distributed many feature films in association with Paramount, even prior to Paramount's acquisition of the company in 2006. Among the films for which the studios have collaborated are Saving Private Ryan, Paycheck, Collateral, War of the Worlds, Dreamgirls, Over the Hedge (featuring the voice of William Shatner), Shrek the Third, and Transformers (scripted by Alex Kurtzman and Roberto Orci). Upcoming collaborations include When Worlds Collide and Shrek Goes Fourth.
Other films produced and/or distributed by DreamWorks include Amistad, American Beauty, Galaxy Quest, Almost Famous, Cast Away, Chicken Run, Gladiator, Meet the Parents, Shrek, A Beautiful Mind, Catch Me If You Can, The Ring, Minority Report, Road to Perdition, Seabiscuit, Anchorman, Shrek 2, Memoirs of a Geisha, Flags of Our Fathers, Letters from Iwo Jima, and Sweeney Todd: The Demon Barber of Fleet Street.
External links
Edit