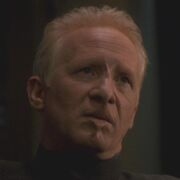 Don "Donny" Most (born 8 August 1953; age 64) is the actor who portrayed Doctor Kadan in the Star Trek: Voyager episodes "Workforce" and "Workforce, Part II".
He is best known for playing Ralph Malph from 1974 until 1980 (and again for two episodes in 1984) in Happy Days, co-starring Anson Williams and Gavan O'Herlihy.
In 2008 he appeared in the drama Finding Madison alongside Eric Steinberg. Kyla Kuhner provided the still photography for this film.
External links
Edit
Ad blocker interference detected!
Wikia is a free-to-use site that makes money from advertising. We have a modified experience for viewers using ad blockers

Wikia is not accessible if you've made further modifications. Remove the custom ad blocker rule(s) and the page will load as expected.