Ad blocker interference detected!
Wikia is a free-to-use site that makes money from advertising. We have a modified experience for viewers using ad blockers

Wikia is not accessible if you've made further modifications. Remove the custom ad blocker rule(s) and the page will load as expected.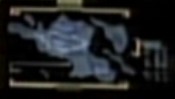 The de Laure belt was a region of space where the Tau Cygna system was located. The belt had high concentrations of hyperonic radiation.
The USS Enterprise-D was on a mission in the belt in early 2366 to evacuate a Human colony from Tau Cygna V as the planet was claimed by the Sheliak Corporate. (TNG: "The Ensigns of Command")