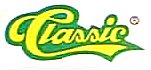 Classic Games was the game-producing arm of The Score Board, Inc. and was based in Cherry Hill, New Jersey, USA. It was incorporated in 1986 and declared bankruptcy in 1998.
The parent company also produced sports-related trading cards featuring the NFL and the World Wrestling Federation and marketed signed sports memorabilia. A Major League Baseball trivia game was also manufactured under the brand.
Star Trek releases Edit
The company produced two Star Trek games:
Ad blocker interference detected!
Wikia is a free-to-use site that makes money from advertising. We have a modified experience for viewers using ad blockers

Wikia is not accessible if you've made further modifications. Remove the custom ad blocker rule(s) and the page will load as expected.