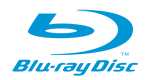 Blu-ray Disc (BD or Blu-ray) is a high-definition home entertainment format on the standard 120mm optical discs. Launched in 2006, it competed briefly, but fiercely from 2006 to 2008 with HD DVD before becoming the standardized high-definition home entertainment format.
Star Trek releases on Blu-ray commenced in April 2009 with season one of The Original Series. Star Trek: The Next Generation and Star Trek: Enterprise are currently being released. CBS have commented that a Star Trek: Deep Space Nine Blu-ray release is a possibility. In a post on Twitter, Michael Okuda commented "We've heard that CBS execs would love to give DS9 the HD treatment, if sales for TNG HD continue to support it". [1]
Regions
Blu-ray releases, much like DVDs are divided into separate regions, to restrict the areas specific discs can be played. The following is a guide to the regions and which areas of the world they relate to:
Region
Country
Map
0
"Region free" releases.

A
East Asia (except Mainland China and Mongolia), Southeast Asia, the Americas and their dependencies.
B
Africa, Southwest Asia, Europe (except Russia), Oceania and their dependencies.
C
Central Asia, East Asia (Mainland China and Mongolia only), South Asia, central Eurasia and their dependencies.
Blu-ray release chronology
Date
Region
Product released
2009
27 April
B
Star Trek: The Original Series - Season 1, Star Trek: Original Motion Picture Collection
28 April
A
Star Trek: The Original Series - Season 1
11 May
B
Star Trek II: The Wrath of Khan, Star Trek III: The Search for Spock, Star Trek IV: The Voyage Home, Star Trek VI: The Undiscovered Country
12 May
A
Star Trek: Original Motion Picture Collection, Star Trek: Motion Picture Trilogy
26 June
A
Star Trek II: The Wrath of Khan, Star Trek III: The Search for Spock, Star Trek IV: The Voyage Home, Star Trek VI: The Undiscovered Country

Japanese region A only

22 September
A
Star Trek: The Original Series - Season 2, Star Trek: The Next Generation Motion Picture Collection, Star Trek II: The Wrath of Khan, Star Trek IV: The Voyage Home, Star Trek VI: The Undiscovered Country, Star Trek: First Contact
6 November
A
Star Trek: The Motion Picture, Star Trek V: The Final Frontier, Star Trek Generations, Star Trek: First Contact, Star Trek: Insurrection, Star Trek Nemesis

Japanese region A only

16 November
B
Star Trek: The Original Series - Season 2, Star Trek: The Next Generation Motion Picture Collection, Star Trek: Motion Picture Trilogy, Star Trek (Three disc), Star Trek: Legends of the Final Frontier Collection
17 November
A
Star Trek
15 December
A
Star Trek: The Original Series - Season 3, Star Trek: The Original Series - Seasons 1-3
2010
22 March
B
Star Trek: The Motion Picture, Star Trek V: The Final Frontier, Star Trek Generations, Star Trek: First Contact, Star Trek: Insurrection, Star Trek Nemesis, Star Trek: The Original Series - Season 3
19 October
A
Star Trek (single disc)
1 November
B
Star Trek (single disc)
2011
29 March
A
Star Trek II: The Wrath of Khan/Star Trek IV: The Voyage Home, Star Trek VI: The Undiscovered Country/Star Trek: First Contact
2 May
B
Star Trek: The Original Series Complete
2012
30 January
B
Star Trek: The Next Generation - The Next Level
31 January
A
Star Trek: The Next Generation - The Next Level
23 July
B
Star Trek: The Next Generation - Season 1
24 July
A
Star Trek: The Next Generation - Season 1
4 December
A
Star Trek: The Next Generation - Season 2
12 December
B
Star Trek: The Next Generation - Season 2
2013
26 March
A
Star Trek: Enterprise - Season 1
1 April
B
Star Trek: Enterprise - Season 1
29 April
B
Star Trek: The Next Generation - Season 3, The Best of Both Worlds, Star Trek: Stardate Collection
30 April
A
Star Trek: The Next Generation - Season 3, The Best of Both Worlds, Star Trek: The Motion Picture, Star Trek III: The Search for Spock, Star Trek V: The Final Frontier, Star Trek Generations, Star Trek: Insurrection, Star Trek Nemesis
See also
External links