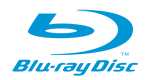 Blu-ray Disc (BD or Blu-ray) is a high-definition home entertainment format on the standard 120mm optical discs. Launched in 2006, it competed briefly, but fiercely, from 2006 to 2008 with HD DVD before becoming the standardized high-definition home entertainment format.
Blu-ray releases, much like DVDs, are divided into separate regions to restrict the areas specific discs can be played. The following is a guide to the regions and which areas of the world they relate to:
Region
Country
Map
0
"Region free" releases.

A
East Asia (except Mainland China and Mongolia), Southeast Asia, the Americas, and their dependencies.
B
Africa, Southwest Asia, Europe (except Russia, Ukraine, and Belarus), Oceania, and their dependencies (except French Guiana).
C
Central Asia, East Asia (Mainland China and Mongolia only), South Asia, central Eurasia, and their dependencies.
History of Star Trek on Blu-ray Edit
Star Trek releases on Blu-ray commenced in April 2009 with season one of The Original Series. The full series of Star Trek: The Next Generation and Star Trek: Enterprise were later released. The animated episode "More Tribbles, More Troubles" 2006 HD remastered version was also released on the TOS Season 2 Blu-ray; as of March 2016 CBS have announced plans to release the entire Animated series on Blu-Ray to coincide with the show's 50th anniversary.
Star Trek: Deep Space NineEdit
CBS have commented that a Star Trek: Deep Space Nine Blu-ray release is a possibility. In a post on Twitter, Michael Okuda commented, "We've heard that CBS execs would love to give DS9 the HD treatment, if sales for TNG HD continue to support it." [1] Craig Weiss of CBS Digital commented that there has been talk about remastering Star Trek: Deep Space Nine. [2] As of December 2014, however, there has been no official decision made public.
Regarding DS9 on Blu-ray, Roger Lay, Jr. commented, "We're all ready to go, man. I've been finding some really cool stuff related to the making of Deep Space Nine that I can't wait to put on a Blu-ray set. Enterprise is out on Blu-ray as well – we released that simultaneously with TNG. So DS9 seems like the next logical choice". Lay, Jr. also commented, "Deep Space Nine, we all want to do it. I'll tell you that. I think it'll be more difficult in the sense that by season 4 of DS9 you had digital elements, a lot of digital elements. By the Dominion War they were doing entire sequences that were digital, there were no models anymore. On TNG we've had all these plates and all these model motion-control shots to re-composite. You don't have anything like that now. So you kind of have to recreate everything when it comes to that stage. I think the first three seasons will be fairly close to what has been done on Next Gen, but by season 4 and beyond it will get a lot more complicated. So all of that has to be factored in. And honestly they have to look at the sales of Next Gen and see how it did overall and what kind of a budget they could allot for Deep Space Nine. So will it happen immediately? I don't know. Do we all want to go and bring Deep Space Nine back? Absolutely. I think the next couple of months will be crucial. It will also be crucial to fans who have been waiting for all seven seasons of TNG to be released. It sounds sad, but it's a business decision when it should be a creative one. But you need sales in order to put out more product, it's as simple as that. We're hoping to get news within the next several months. But if fans want to do anything to make that happen, pick up these Blu-ray sets right now, because the entire Next Generation collection will be out." [3]
Blu-ray release chronology
Edit
Date
Region
Product released
2009
27 April
B
Star Trek: The Original Series - Season 1, Star Trek: Original Motion Picture Collection
28 April
A
Star Trek: The Original Series - Season 1
11 May
B
Star Trek II: The Wrath of Khan, Star Trek III: The Search for Spock, Star Trek IV: The Voyage Home, Star Trek VI: The Undiscovered Country
12 May
A
Star Trek: Original Motion Picture Collection, Star Trek: Motion Picture Trilogy
26 June
A
Star Trek II: The Wrath of Khan, Star Trek III: The Search for Spock, Star Trek IV: The Voyage Home, Star Trek VI: The Undiscovered Country

Japanese region A only

22 September
A
Star Trek: The Original Series - Season 2, Star Trek: The Next Generation Motion Picture Collection, Star Trek II: The Wrath of Khan, Star Trek IV: The Voyage Home, Star Trek VI: The Undiscovered Country, Star Trek: First Contact
6 November
A
Star Trek: The Motion Picture, Star Trek V: The Final Frontier, Star Trek Generations, Star Trek: First Contact, Star Trek: Insurrection, Star Trek Nemesis

Japanese region A only

16 November
B
Star Trek: The Original Series - Season 2, Star Trek: The Next Generation Motion Picture Collection, Star Trek: Motion Picture Trilogy, Star Trek (Three disc), Star Trek: Legends of the Final Frontier Collection
17 November
A
Star Trek
15 December
A
Star Trek: The Original Series - Season 3, Star Trek: The Original Series - Seasons 1-3
2010
22 March
B
Star Trek: The Motion Picture, Star Trek V: The Final Frontier, Star Trek Generations, Star Trek: First Contact, Star Trek: Insurrection, Star Trek Nemesis, Star Trek: The Original Series - Season 3
19 October
A
Star Trek (single disc)
1 November
B
Star Trek (single disc)
2011
29 March
A
Star Trek II: The Wrath of Khan/Star Trek IV: The Voyage Home, Star Trek VI: The Undiscovered Country/Star Trek: First Contact
2 May
B
Star Trek: The Original Series Complete
2012
30 January
B
Star Trek: The Next Generation - The Next Level
31 January
A
Star Trek: The Next Generation - The Next Level
23 July
B
Star Trek: The Next Generation - Season 1
24 July
A
Star Trek: The Next Generation - Season 1
4 December
A
Star Trek: The Next Generation - Season 2
12 December
B
Star Trek: The Next Generation - Season 2
2013
26 March
A
Star Trek: Enterprise - Season 1
1 April
B
Star Trek: Enterprise - Season 1
29 April
B
Star Trek: The Next Generation - Season 3, The Best of Both Worlds, Star Trek: Stardate Collection
30 April
A
Star Trek: The Next Generation - Season 3, The Best of Both Worlds, Star Trek: The Motion Picture, Star Trek III: The Search for Spock, Star Trek V: The Final Frontier, Star Trek Generations, Star Trek: Insurrection, Star Trek Nemesis
29 July
B
Star Trek: The Next Generation - Season 4
30 July
A
Star Trek: The Next Generation - Season 4, Redemption
19 August
B
Star Trek: Enterprise - Season 2
20 August
A
Star Trek: Enterprise - Season 2
2 September
B
Star Trek: The Original Series - Origins, Star Trek Into Darkness, Star Trek Into Darkness 3D, Star Trek/Star Trek Into Darkness
10 September
A
Star Trek: The Original Series - Origins, Star Trek: Stardate Collection, Star Trek Into Darkness, Star Trek Into Darkness 3D
18 November
B
Star Trek: The Next Generation - Season 5
19 November
A
Star Trek: The Next Generation - Season 5, Unification
25 November
B
Star Trek I-X - Limited Collector's Edition
2014
7 January
A
Star Trek: Enterprise - Season 3
27 January
B
Star Trek: Enterprise - Season 3
14 April
B
Star Trek: Enterprise - Season 4
29 April
A
Star Trek: Enterprise - Season 4, Star Trek: Enterprise - The Complete Series
24 June
A
Star Trek: The Next Generation - Season 6, Chain of Command
21 July
B
Star Trek: The Next Generation - Season 6
9 September
A
Star Trek: The Compendium
2 December
A
Star Trek: The Next Generation - Season 7, All Good Things
15 December
B
Star Trek: The Next Generation - Season 7
2015
None
2016
7 June
A
Star Trek II: The Wrath of Khan (Director's Cut)
Appendices
Edit
See also
Edit
External links
Edit