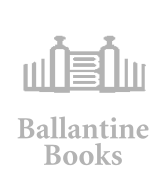 Ballantine Books is a publisher that was given license to produce series of original Star Trek books and Animated Series episode novelizations.
Ballantine Books published the Star Trek material of artist Franz Joseph in 1973, and a series of Star Trek Logs by author Alan Dean Foster. This was not an exclusive license, as comics, technical publications and adaptations were published concurrently by Gold Key Comics and Bantam Books.
Ballantine's Trek material has been reprinted sporadically since then, even after the official license was passed on to Pocket Books in 1979.
See also
External links