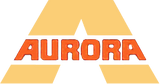 Aurora Plastics Corporation is an American company based in Brooklyn, New York which was founded in 1950 to manufacture toys and injection-molded plastic model kits. The company's original founders sold the company to outside investors in 1969. By 1977, the company had ceased to exist as an independent company and several of its product lines were sold off to Monogram and other companies during the 1970s.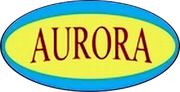 Some of the company's most popular product lines included the "monster" figure kits from a number of classic science fiction film and television productions. These kits were later re-released by Polar Lights, a company which was originally established by Playing Mantis expressly for this purpose. The name "Polar Lights" was created as an homage to the "Aurora" brand.
In 2007, the original founders' family announced that the company had been reconstituted and was planning to release model kits under the A Plastics Corporation brand in 2012. As of January 2013, no kits have yet been made available for sale. [1]
Star Trek association
Aurora's association with Star Trek was relatively short-lived and spanned the period from 1966 to 1972 when it released only four Star Trek model kits. During that period, AMT opted not to release and license their Star Trek kits in foreign markets. Instead, a deal was brokered that allowed Aurora to lease the molds from AMT and produce and market the models under their own name for foreign markets.
Their 1972 products were released through their British subsidiary Aurora Plastics Co. (UK) Ltd. and featured "As seen on BBC TV" markings on the sides of their boxes. Although the molds and packaging were virtually identical excepting the brand imprint, Aurora's releases of the four models were not legally associated with AMT.
Aurora created and released the Spock model kit in 1972, the first Star Trek figurine model kit ever produced. The company leased this model to AMT which released the kit a year later. AMT finally acquired ownership of the kit from Aurora in 1976.
Star Trek releases
Item
Scale
Release
Item No.
Notes
USS Enterprise
1:635
1966
921
Unlike their US counterparts, none of Aurora's releases came with lighting options
USS Enterprise
1:635
1972
921
Use of AMT's second set of molds; new box
Mr. Spock
1:12
922
Original Aurora release
D7 class Klingon battle cruiser
1:635
923
released as Klingon "Alien Battle Cruiser"
See also
External links