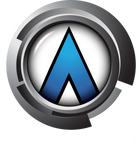 Anovos Productions LLC is an American company based in Simi Valley, California which produces replicas of costumes, helmets, props, patches, jewelry, and novelty items based on licensed entertainment properties.
Star Trek releasesEdit
The company has released a large number of Star Trek-related costumes and other apparel items, along with many jewelry and novelty products.
It has produced items for Nerd Block and retails a number of items manufactured by QMx and Roddenberry.com.
See also
Edit
External link
Edit
Ad blocker interference detected!
Wikia is a free-to-use site that makes money from advertising. We have a modified experience for viewers using ad blockers

Wikia is not accessible if you've made further modifications. Remove the custom ad blocker rule(s) and the page will load as expected.