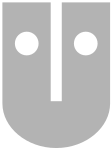 Andrews McMeel Publishing, LLC, a division of Andrews McMeel Universal, is a publisher of general nonfiction trade books, gift books, humor books, and calendars. In addition to the Star Trek: Ships of the Line series of calendars, they also publish books and calendars based on such popular franchises as Dilbert, Calvin and Hobbes, Doonesbury, Garfield, and The Far Side, among many others.
External link
Edit
Ad blocker interference detected!
Wikia is a free-to-use site that makes money from advertising. We have a modified experience for viewers using ad blockers

Wikia is not accessible if you've made further modifications. Remove the custom ad blocker rule(s) and the page will load as expected.