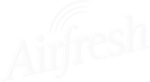 Airfresh UK is a British company based in Rugby, Warwickshire, England which produced Star Trek air fresheners in 1997.
Star Trek releasesEdit
Four starship replica car air fresheners were released and were branded with the Paramount Pictures logo:
Ad blocker interference detected!
Wikia is a free-to-use site that makes money from advertising. We have a modified experience for viewers using ad blockers

Wikia is not accessible if you've made further modifications. Remove the custom ad blocker rule(s) and the page will load as expected.